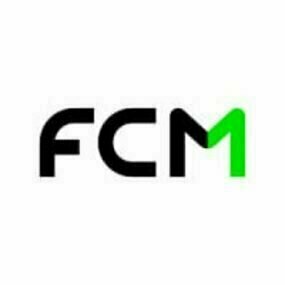 Junior Travel Consultant - Woburn, MA
Here at FCM, we're building a team of Corporate Travel Consultants from scratch, where the only experience you need is no experience. You'll be interactively learning new technology, chatting with our clients, and preparing and booking their business trips. You'll be on a team of entirely entry-level new hires that also spend all their free time looking for that perfect hotel or the best deal on a flight and are turning their wanderlust into a thrilling career.
We have a comprehensive training program where you will be introduced to all aspects of corporate travel. We look for those individuals who make it their mission to offer exceptional customer service to satisfy our business traveler's needs. We encourage our Corporate Travel Agents to study the travel policies of our corporate accounts and develop a relationship with them so, essentially, when our valued business travelers have the need for business travel arrangements, they can be rest assured that their business travel needs are in the hands of a dedicated team of Corporate Travel professionals they trust and are on a first name basis with.
This entry level role is the first step in working towards a career in corporate travel.
What You Will Need:
Skilled in usage of a computer and various software packages
Positive Attitude with a hunger for knowledge
Customer Service driven
High attention to detail
Must have the ability to effectively multi-task
Candidates should possess strong problem-solving skills.
Able to work under pressure
Geography and international destination knowledge is a plus
Job responsibilities
Usage of Sabre GDS
Facilitating FCM Mobile chats
Usage of city, airline, hotel and car rental codes
Provide travel expertise to clients
Proficient with Microsoft Office (Word, Excel, PowerPoint and Outlook)
Strong organizational skills
Book and issue airline, hotel, car and other reservations through our GDS system, accurately and efficiently
Check queues daily to ensure accuracy
Communicate effectively with other team members to solve problems and gather information.
Excellent computer and typing skills, which includes the ability to navigate between programs
Ability to identify a problem and see it through to resolution with minimal supervision
Ability to sit for extended periods of time without leaving work area
Critical thinking
Willingness to always demonstrate professional conduct
Must be willing to commute to office 5 days a week.
A typical schedule will include 40-hour work week with various shifts - flexibility is a MUST.
Corporate Travel may be where your career begins, but certainly not where it ends.
FCTG USA is an affirmative action-equal opportunity employer searching for talented people who have a desire Answer calls and emails within our SLA agreement
Benefits Include:
Generous remuneration structure
Travel perks/discounts.
Health & Wellness Programs and Employee Financial Wellness Services
Generous paid-time off policy
National/International Award Nights and Conferences
Diversity & Inclusion initiatives
Benefits including vision, medical, and dental
Employee Assistance Program
401k program with partial match
Employee Share Plan
Global career opportunities in a network of brands and businesses
Ongoing training and professional development
Fun and flexible work environment
Proud Corporate Social Responsibility platform through the Flight Centre Foundation and Brighter Futures program supporting nominated charities through Workplace Giving, Volunteering and Fundraising.
Employee giving program
Annual Charity Trip
Office Environmental Program
1 Volunteer Day per Calendar Year
Location – Woburn, MA
The role can be performed onsite, remote or on a hybrid schedule, in compliance with the Company's Remote and Flexible Work Policy.
We thank all candidates for their interest; however, only those selected to continue in the process will be contacted.
Our number one philosophy? Our people. Flight Center Travel Group USA's promise is to provide an environment with equality of respect, dignity and opportunity for all our employees. We value an inclusive and supportive workplace which truly reflects the diversity of our society.
We are an affirmative action and equal opportunity employer committed to providing a barrier-free pathway throughout our recruitment process. We welcome accommodation requests to help make our hiring and onboarding experience as accessible as possible. Please advise us about accommodation needs at any point by contacting our Recruitment Team at careers@us.flightcentre.com