We connect travel agents to industry resources.
The largest host agency directory on the web.
I was an independent agent at a local agency for 10 years when in 2014 I decided to take a chance and go with BNT. It was the best decision I ever made. Now I've been with them for almost 6 years and have never looked back. They have long standing great relationships with most suppliers which translates to higher commissions for all agents at BNT. There's training as well as free support for the beginners and advanced agents. Commissions are always on time. Being with BNT allows me to concentrate on selling travel and not have all the overhead. BNT team always provides us with new ideas and information. They really do care and do everything possible to support and make your business successful. Highly recommend BNT to all who's looking to join host agency!
I have only been with Avoya for just over a month. They are a fabulous group. Very positive and VERY supportive. I was with another host company and they were great. Avoya goes that step beyond. They have systems in place that are tried and true and quite simple to navigate through. Once you learn the system, it's a breeze. Their support team is phenomenal! And yes, they DO give you leads! I would recommend a thousand times over!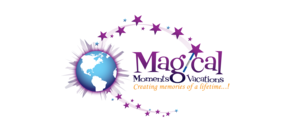 MMV is such an amazing agency! I did a lot of research before becoming an agent and it was really important to me to join an agency that had a good training program. MMV was exactly what I was looking for! Jen is an amazing owner who really cares about each agent and our success both individually and as an agency, and that can be hard to find.
September 30, 2020
Webinar
Now is the time to charge fees. Host Agency Reviews' Founder, Steph Lee, will chat with three host agency owners, taking a deep dive into the evolving landscape of charging fees.
October 6, 2020
Webinar
During this webinar, we'll show you how to optimize your HAR listing to increase your agent leads and build brand awareness.
Host Agency Reviews is an independent website connecting travel agents to industry resources. We connect advisors to host agencies, franchises, consortia, and industry events, while providing stellar resources through our blog and podcast. Founded by Steph Lee, HAR is the largest B2B travel industry directory on the web. Oh, and we like to have fun. Lots of fun.
Hi, I'm Steph! I own the site. :)
I'm passionately curious, always up for something new! I love to travel, read/write, and meet new people. I have a Collie mix named Rigel and an Aussie called Fennec that keep me company!
I grew up in the travel industry, my parents' travel agency was in the basement. Later on, I built and worked at a host agency for years. Sometimes I get so excited about things, I think I leave a trail of rainbows in my footprints! :)