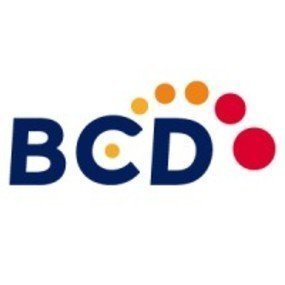 Do you want to be part of an excellent team offering first class service to our Business Travel Customers? We are looking for a Travel Consultant to join BCD Travel.
Travel Consultant
Full-time, homebased in the US
We're BCD Travel, one of the world's leading corporate travel management companies with offices around the globe. We help our clients travel smart and achieve more. People join our company because we provide a dynamic work environment, where no two days are the same. And our people stay with us because we care about their work-life balance. But don't just take our word for it we've been voted top place to work and recognized by Investors In People, Flexjobs and Forbes.
In this role you are responsible for accurately and efficiently handling incoming requests via multiple channels (i.e. phone, email, etc.). You are the primary point of contact for the customer and provide active travel consultation towards the business customers.
A snapshot of this opportunity
Expertly use the appropriate BCD Travel tools and systems to complete requests
Search and confirm travel reservations for the customer
Strong understanding of a client travel policy and can appropriately guide and consistently provide consultation to the customer
Provide travel offers and general travel advice to travelers and support BCD Travel and client driven initiatives
Excellent knowledge and application of travel supplier rules
Maintain, actively communicate and seek expansion of current knowledge of the state of the various travel industries supported
Provide the customer with the required industry information, such as low fares, exchange costs and penalties
Can fulfill all requests regarding necessary regulations (DOT, TSA, passports, visas, etc.)
How Can You Set Yourself Apart
Extensive experience in the corporate travel management industry
Solid working knowledge of the travel industry, policies, procedures and processes
Strong problem solving and/or critical thinking skill
Apollo experience is a must
Fluent in English
Demonstrated excellent professional customer service and problem resolution skills and strong problem solving and/or critical thinking skills
What We Offer You
At BCD Travel, we work with highly motivated and passionate people. We value open communication, collaboration, and a flexible work-life balance. We offer unique, often global, experiences that empower you to develop and grow within the organization. Sustainability and helping others is also high on our list. We make a difference through charitable activities in our communities across the globe.
About Us
BCD Travel helps companies make the most of what they spend on travel. We give travelers innovative tools that keep them safe and productive and help them make good choices on the road. We partner with travel and procurement leaders to simplify the complexities of business travel, drive savings and satisfaction, and move whole companies toward their goals. In short, we help our clients travel smart and achieve more. We make this happen in 109 countries with a global client retention rate of 98%, the highest in the industry. For more information, visit www.bcdtravel.com.
Interested?
Create your profile and upload your resume/cover letter via our website. Feel free to reach out to us with any questions via careers@bcdtravel.com. Note send your application via the website only.
Stay Informed About New Career Opportunities At BCD Travel
Use the 'notify me' button in our careers center to be one of the first to hear about interesting opportunities in the future. On the left-hand side of the screen, you can select filters to see updates on all vacancies that match your interest.
Note We'll give preference to internal and/or furloughed employees.
CAJM