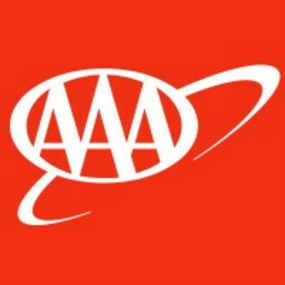 Remote Sabre Corporate Travel Agent (After hours)
AAA Club Alliance is seeking Corporate Travel Agents (After Hours) to join our dynamic Corporate Travel Team!
This is a work from home position and the Travel Agent would be responsible for fulfilling domestic travel related requests for airline, hotel, and car rentals to result in the lowest cost for booked itinerary and maximum commission claimed. The ideal candidate for this position must be knowledgeable in domestic faring and provides exceptional customer service through the communication of travel related information.
This is a work from home position, but candidates must live within our territory,
This will be a full-time opportunity and will require working 5 days of the week.
Afterhours Schedule
Monday-Friday (3:00 p.m. to midnight range EST)
Working 1 weekend shift is required. Could be day or evenings hours. There is flexibility to choose which weekend day/time that you would prefer to work.
To The Qualified Candidate, We Offer
AAA is a great place to work. We provide a stable working environment with challenging and exciting career opportunities. To the qualified candidate, we offer:
A competitive starting hourly rate depending upon experience; plus 8% Shift Differential for 2nd shift.
Comprehensive health benefits package (Medical, Dental, Vision, Prescription, etc.)
Nearly 4 weeks of paid time off accrued during the first year
Paid time off to volunteer
Tuition reimbursement
401(K) plan with company match (up to 7% of salary deferrals)
Complimentary AAA Premier level membership
Eligible for bonus program
What We Need From You
High school diploma or equivalent.
4+ year's active Travel Consultant experience in the past 6 years.
1+ year's international experience preferred.
Must have current experience with Sabre GDS (Required)
What You'll Do As a Corporate Travel Agent
Book domestic reservations for air travel, hotel and car rentals, following up when necessary to complete the reservation. May handle group reservations.
May respond to requests for domestic and international price quotations utilizing automated system(s) for international itineraries; queues to rate desk when appropriate.
Promote the acceptance of fares, rates, and suppliers that match the client's travel program policies and negotiated contracts. Apply discount programs appropriately.
Move market share for AAA preferred suppliers/vendors as applicable.
Maintain and promote professional and courteous client relations by managing a prompt and accurate response to telephone and email communications.
Remain informed of all airline rules and regulations and current affairs. Communicate information to clients accurately and appropriately.
Achieve individual and contractual service level goals related to telephone, quality, and productivity.
Maintain client profiles, ensuring specials requests and reward program information such as frequent flyer / driver / hotel stay are included.
May build airline reservation system profiles for use with a specific group of travelers.
Monitor, sort and work global distribution systems (GDS) queues daily to maintain quality control.
Ensure optimum customer service through effective use of phone systems and positive telephone service techniques.
Other duties as assigned
AAA Club Alliance (ACA) is an equal opportunity employer.
Our Investment In Diversity, Equity, And Inclusion
At ACA, we are committed to cultivating a welcoming and inclusive workplace of team members with diverse backgrounds and experiences to enable us to meet our goals and support our values while serving our Members and customers. We strive to attract and retain candidates with a passion for their work and we encourage all qualified individuals, regardless of race, color, gender, identity, veteran status, sexual orientation, physical ability or national origin, to apply.
Job Category
Customer Service