Travel Industry Lawyer List & Free Legal Docs for Agencies
One of my favorite things about running this site is hearing from readers. Since I'm not on the front line anymore, I rely on my interactions with readers—among other things—to help me understand where there is a lack of information online for travel agents. It helps me find my article topics. This week, three emails asking about a travel industry lawyer made it plain as day an article on this subject needed to be written!
You may not need the particular information in this article, but will want to know about in the rare circumstance that you'll need it.


The Advantage of Specialization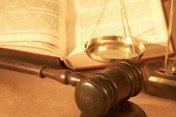 I've talk about lot of the value of finding a niche when you're a travel agent. It ensures you can provide clients with a depth of knowledge they won't find in a generalist.
The same theory applies when you need a lawyer for your travel business. You want someone that has had experience with your kind of situation (or some variation of it) numerous times, knows what holes need to be patched, or (worst case scenario) knows which holes you can squeeze through! You want someone that knows travel law.


Free Resources from a Travel Industry Lawyer
Let's be frank, chances are you're not going to end up in a crazy lawsuit, especially if you take proactive actions. So, let's help you out and make sure you're being proactive!
When you start out, you'll want to make sure you've got something in place to limit your liability. We've discussed some ideas on how to do that in our article with sample travel waivers.
OR... even better yet! We want to give a shout out to travel industry attorney Mark Pestronk for his resource page. On it, you'll find a handful of free legal resources for agencies. We all know the stereotype of lawyers. I applaud Mark for providing a pro bono resource for those getting their travel agencies set up!
For the record, I've never met Mark and this is truly an unsolicited shout out to him. I like people that help out new agency owners, and with his resource page and articles in Travel Weekly, he does just that. *high five!*
PS. Little known fact I discovered while looking for a photo of Mr. Pestronk... HE WAS ON JEOPARDY! Did quite well too. 🙂


List of Travel Industry Attorneys
Since we already went over that having a lawyer who specializes in the travel industry is important, let me name a few that are floating around, working with various agencies in different capacities.
Since I've never worked with any of them, these aren't meant as endorsements, but rather an aggregated list of travel industry lawyers I commonly see in travel agent spaces. If I've missed someone, let me know.
ASTA (American Society of Travel Advisors) also provides its members with, "a free 15 minute initial consultation, a written estimate subject to the attorney's qualifications, and fifteen percent (15%) off each attorney's regular fees. Our attorneys can provide counsel on issues such as sale, merger or acquisition of travel agencies, employment and supplier contracts, CRS negotiations, etc."
And please, if you've had experience working with a travel industry lawyer, please feel free to share your experience and knowledge with us in the comments!


In Closing
I work with travel agents looking to start and grow their travel agencies. I'm always on the search for articles that will help agents on their journey and this is one article I'm hoping you won't ever have to need!
---
Photo credits: SalFalko