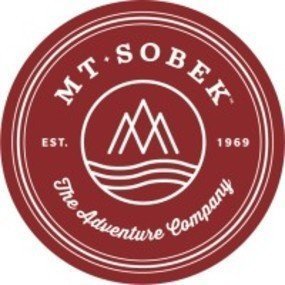 WHO WE ARE
MT Sobek, the leader in adventure travel for over 52 years, offers once-in-a-lifetime experiences to more than 100 destinations worldwide, specializing in trekking, hiking, rafting, kayaking, wildlife, natural history and safaris. We explore the world in imaginative ways and our journeys range from high-horizon treks to walking safaris, from quick escapes to month-long expeditions. MT Sobek has a reputation for excellence, a deep commitment to environmental preservation and a never-ending passion for showcasing the marvels of the world. If you're looking for an opportunity with an established company but like to work in a friendly, collaborative and dynamic environment, where you'll have ownership of your work, then you'll fit right in!
Position: Trip Consultant
Reporting to: Director of Sales & Guest Services
Location: San Francisco Bay Area – Emeryville, California – Potential for Remote
Term: Full-Time
WHAT YOU'LL DO
In this inbound call center role, you will be responsible for selling MT Sobek's award-winning trips in more than 50 countries around the world—and for serving as a trusted resource for our travelers. Working individually and as part of a team, you will help our travelers personalize their experiences based on their unique preferences, matching their interests and abilities and booking them on their ideal departure.
Our ideal candidate will have:
Proven sales experience (3+ years) and success working for an international travel company
Experience with private and group guests on multi-day adventure itineraries
An extensive personal travel background including hiking and trekking
ROLES & RESPONSIBILITIES
Answer inbound calls, web chats, respond to inquiries via email in a timely manner
Collaborate and strategize with Sales and Marketing teams to proactively sell scheduled and private trips
Communicate with confidence, professionalism, and the highest level of customer service in every interaction
Enthusiastically guide clients and travel agents through MT Sobek trip offerings and advise on the best trip to suit their needs
Communicate regional knowledge, itinerary details, and travel requirements accurately and efficiently
Ensure guests are properly screened and informed of fitness level of trip activities
Set guest expectations regarding accommodations, cultural differences, and unique experiences for a given trip
Navigate reservation system to book trips, collect payments, communicate MT Sobek terms, programs, and policies
Develop relationships with guests and travel agents that build trust
Provide backup coverage for other team members as needed
Offer general support to Guest Service and Custom Trip teams
Participate in ongoing product training with Program Directors to ensure up-to-date knowledge of trips, regions, and itineraries
IDEAL ATTRIBUTES AND SKILLS
Excellent listening skills, follow through, and a willingness to exceed guest expectations with every interaction
Excellent, professional, and courteous written and verbal communication skills
Significant active travel experience and confident geographic knowledge
Impressively organized, superb detail orientation, with the ability and grace to multitask under the pressure of an inbound call center
Strong administrative skills and the ability to track and organize numerous documents
Experience with computer reservation systems and phone systems
Strong computer skills—experience and comfort with Microsoft Office applications such as Word and Excel
Comfortable working with numbers and light accounting.
Enthusiasm about working for MT Sobek, with a positive, flexible, can-do attitude
Competitive salary plus incentive program. Excellent employee benefits package including comprehensive medical, dental and vision insurance and 401K. Hours are typically M-F from 8am to 5pm. To apply, please send a cover letter letting us know why you think you'd be a great fit at MT Sobek along with your resume and salary requirements to mtsjobs@mtsobek.com with "Trip Consultant" in the subject line of your email. Please attach your cover letter and resume in PDF format. No phone calls please.
MT Sobek is an equal opportunity employer. We celebrate diversity and are committed to creating an inclusive environment for all employees.