2017 Top Ten Article Countdown on Host Agency Reviews!
Here at HAR we get pretty curious about what articles our readers gravitate toward. So we dug into our 2017 analytics to see exactly what readers found most appealing/helpful on the site in 2017! 
The readers have spoken! Analytics don't lie! Drumroll, Please!
No doubt if you're a hosted travel agent, you've probably had to answer this question so often that you have memorized a spiel about host agencies. Well, this our version of the spiel here.
It's where it all begins! Our crib notes for the entire site. 
 Cruising is an industry staple, so it's no wonder this article on CLIA certification is clocking in on our top ten: 
The article gives you the CLIA certification lowdown—What is a CLIA number? Who accepts it? How is it different from ARC and IATA? What are the requirements? (Pssst—not to steal thunder from this article, but if you want even MORE details on a CLIA certification, check out this link here!)
This is new to our top ten this year, but it's the seed to everything readers need to know about exploring host options. Viola!
The article points you to all the resources you need to explore host options:
Info on finding and researching a host agency
A cheatsheet to walk you through host search process
How to narrow down and ultimately choose the best host agency for you
A video on finding the perfect host agency for you
This is one of those articles that's a keystone to our site! Don't miss out. 
Okay, I'll be honest—this article on seller of travel licenses (SOT) is more an article of necessity rather than travel agent fun. But it poses a really important question and reveal the mysteries of whether or not your travel agency needs a travel agent license:
Even though it's not the sexiest of topics (no offense, seller of travel licenses), we try to make the topic as navigable as possible. That's why we added:
A beauteous infographic on SOT guidelines (state by state)
Updates on the ever-changing CA SOT laws. 
I pretty much guarantee you'll know more about SOT than the average person after reading this article (and that's pretty important for travel agents).  
This article jumped up one slot from the last time we published our top ten. Commission are one of those things that seems like it should be simple, but guess what, it's just not. You'll find out why in the article: 
It covers commission basics including:
Different types of commissions
A small index of terms that relate to commissions
An idea of what a travel agent can expect (generally) when they enter the industry
It's a great resource for beginner agents, but heck—even experienced agents can use a refresher. 
This is one of those acronym jungle articles—TICO, CTT, CTIE, MMC, ECC and everything in between (and that barely scratches the surface). But all is revealed in the article:
The article walks you through 9 different certification options—the eligibility requirements to receive the certification, how much is costs, and what it takes to maintain the certification once you have it. 
A rose by any other name may smell just as sweet, but that other name sure as heck won't have as much SEO (search engine optimization) traction when someone is looking for roses over Google. Hence, we wrote this popular article about naming your travel agency:
This is yet another article we've updated to include more bells and whistles. So if you're in the process of naming your travel agency, then you can't afford not to read it. The article includes:
A free travel agency name comparison and ranking sheet
Steps to take to ensure that your domain is available 
A rundown on the basics of competitive intelligence
Government and common sense considerations
And much more. So go there and be sure to stop and smell the roses on your way.
Income potential is a hot topic when it comes to starting a travel agency, so it's no wonder that this article clocks in at #2 on of 2017's top ten list: 
The article offers a comprehensive look at travel agent salaries—starting with a bird's eye view and zooming into the nitty gritty of what different kinds of agents—home based vs. employee—stand to earn. The article will help you:
Understand earning potential of starting your own travel agency
Offer perspective of how your earnings fit into the industry at large
Provide a link to ASTA's travel agent income calculator
Walk you through business deductions you make as an agency owner
So you have an idea of how much travel agents make from our #3 article, but how does that money happen?! I'll give you a clue . . . it's not magical elves (though if you're aware of any, please do let everyone else know). The answer is here!
The article has been updated and includes details on:
A (very) brief history of airline commissions (the bread and butter of agents in the olden days)
How leisure agents earn money vs. corporate agents.
Earning money through planning and booking FITs
How ginormous travel agencies make money 
This is the primo most popular article on our site of all time. It's the kind of article that would win our lifetime achievement award if we had one (though I'd like to think to its lifespan will heartily outlast 2018).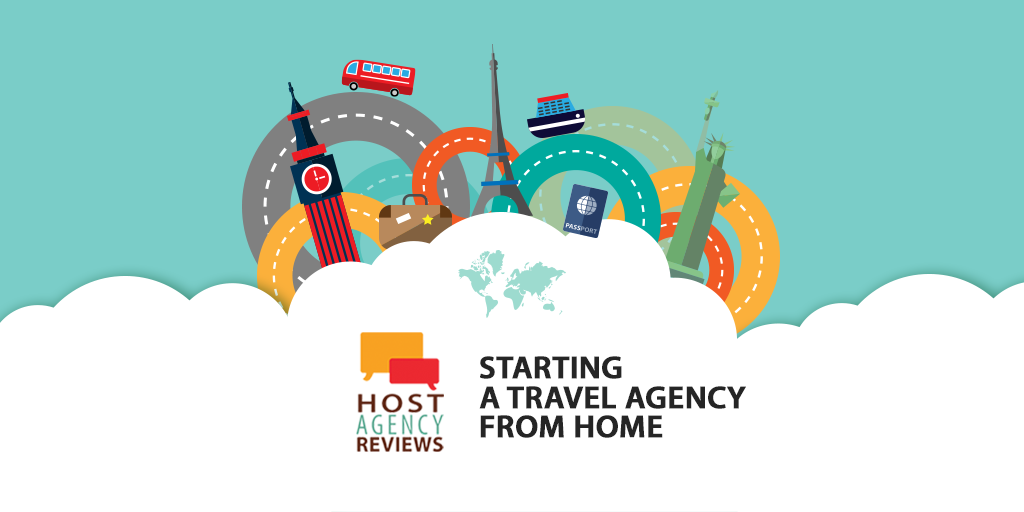 But if you haven't visited this one for awhile I can't recommend it enough. We've totally overhauled this gem of an article to include:
A link to our 7-Day Setup
An infographic: Top 10 Reasons to Use a Host Agency
An updated video on choosing the best host agency for you
A host agency search cheatsheet
It's truly a goldmine, and will send you down the rabbit hole of possibilities when it comes to starting your own travel agency!
Helloooo 2018!
Did we miss any fan favorites? Let us know in the comments below . . . we'd love to hear from you! Most of all, thanks for reading in 2017! 2018 is creeping up on us, and I look forward to seeing what's in store on the site over the next year.