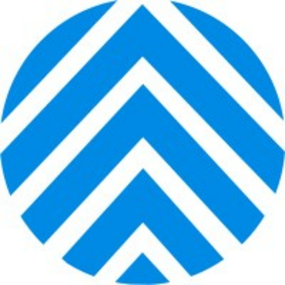 Travel Consultant - After Hours Team (EV)
Job Details
Level
Experienced
Job Location
Chicago, IL (Virtual) - Chicago, IL
Remote Type
Fully Remote
Position Type
Full Time
Education Level
High School
Salary Range
Undisclosed
Travel Percentage
Negligible
Job Shift
Graveyard
Job Category
Undisclosed
Description
The Travel Consultant - After Hours is responsible for all aspects of travel management for our clients. This includes conversing with customers through multiple communication mediums to determine destination, mode of transportation, travel dates, financial consideration and accommodations required. The Travel Consultant - After Hours will also be responsible for booking and issuing airline itineraries, hotel reservations, car and train reservations through Sabre GDS system as well as booking platforms .
Major Responsibilities And Requirements
Answer calls and emails promptly from clients who are requesting new travel arrangements or changes to existing itineraries and provide prompt and exceptional customer service. Book and issue airline, hotel, car and ground transportation reservations,accurately and efficiently. Maintain sufficient account knowledge to assist clients without delay. Be resourceful and anticipate client needs by leveraging internet websites such as GSA per diem, airline waivers as well as industry sites to answers inquiries concerning routes, fares, and accommodations . Check queue's daily ensuring accuracy and that all issued tickets are complete before the end of shift . Maintain service non-stop programs such as preferred vendors, Waiver/ Favors, RezCritiques, and Vacation Referrals.
Communicate effectively with other agents or team members to solve problems and gather information. Establish and maintain strong relationships with clients. Research complex travel rules and regulations for each client. Provide travel expertise to clients. Research and handle traveler complaints.
Follow ADTRAV approved workflow. Other duties as assigned.
Knowledge, Skills And Abilities
Demonstrates attention to detail. Identifies and resolves problems in a timely manner. Pursues training and development opportunities and strives to continuously build knowledge and skills. Responds promptly to customer needs both verbally and in writing . Speaks clearly and persuasively in positive or negative situations; listens and gets clarification. Able to read and interpret written information. Demonstrates accuracy and thoroughness.
Shows respect and sensitivity for cultural differences. Works with integrity and ethically. Includes appropriate people in decision-making process. Reacts well under pressure. Applies feedback to improve performance.
Ability to read and interpret documents such as travel rules, operating instructions, and procedure manuals. Ability to add, subtract, multiply, and divide in all units of measure, using whole numbers, common fractions, and decimals. Ability to apply common sense understanding to carry out detailed but involved written or oral instructions. Ability to deal with problems involving a few concrete variables in standardized situations.
Familiar with obtaining security clearance for high level security accounts preferred. Experience working with high level security accounts preferred. Understanding of Government travel requirements, visas, passports. Understanding of contract fares, city fares and international routing. Understanding of the Federal Travel Regulations, Fly America Act and Open Skies Agreement. Experience working with a high volume of phone calls and emails. Proficient with city, airline, hotel and car rental codes.
Excellent computer and typing skills, which includes the ability to navigate between programs by using shortcut keys. Knowledge of SABRE as well as Microsoft Word and Excel preferred
Ability to concentrate and pay close attention to detail. Strong organizational skills. Ability to consistently deliver excellent customer service, internally and externally. Willingness to demonstrate professional conduct at all times. Ability to manage multiple priorities simultaneously and complete tasks with minimal supervision. Ability to identify a problem and see it through to resolution with minimal supervision.
Education And Experience
Travel Agent Certification preferred. High school diploma or equivalent required.
Minimum of 2 years of experience as a booking agent.
Physical Requirements
This position is sedentary in nature, which requires very little to no lifting, pushing and pulling. The primary functions of this position include, but are not limited to, the ability to perform work utilizing a computer for extended periods of time. The ability to sit or stand for extended periods without leaving the work area is required.
ADTRAV Corporation an Equal Opportunity Employer and do not discriminate against any employee or applicant for employment because of race, color, sex, age, national origin, religion, sexual orientation, gender identity, status as a veteran, and basis of disability or any other federal, state or local protected class.