Travel Advisor Survey 2023!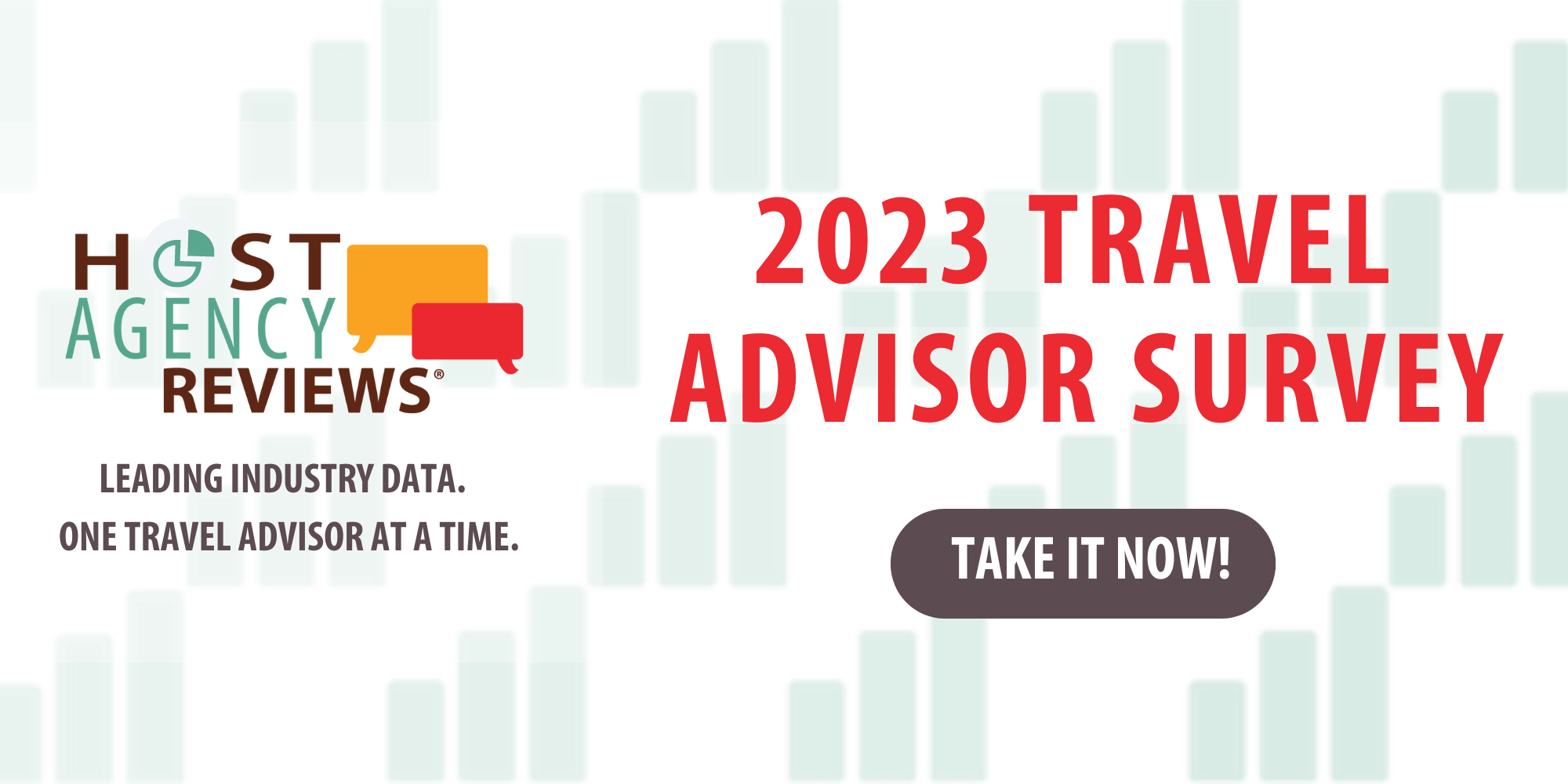 Event Details
Cost

Free

Location

Virtual

Organizer

Attendees

Open to all

HAR Attending

Category

Topics

Website
Register Now
What is HAR's Travel Advisor Survey?
HAR's travel advisor survey was something Steph Lee schemed up almost ten years ago at the kitchen table. The idea is rooted in Steph's insatiable curiosity about travel advisor trends and has grown into the only survey of its kind out there that profiles income, fees, business operations, demographics, and career satisfaction among travel advisors. (Check out our 2022 Hosted Advisor Report and 2022 Independent Advisor Report).
5 Reasons to Take the 2023 Travel Advisor Survey
You want to contribute to leading industry data . . . the kind of data that American Society of Travel Advisors (ASTA) used to advocate for you during the pandemic outbreak.
You want to benchmark your income and fees compared to your peers, drilling down into specifics like niche, hours worked, and experience (because y'all run your businesses very differently!)
You want to understand your advisor network better and have the opportunity to look at long-term longitudinal trends.
You want to get the free full report!
You want to procrastinate from taxes (where's the lie?)
Wow, You're Asking Really Personal Questions
Your personal info & data is anonymous, but we will share the overall data findings with the agent community. Our goal is to help give agents a better idea of what income they can expect based on their location, what travel they're booking, their experience level, etc.
Questions? I like those! Email me (Mary) at Hello@HostAgencyReviews.com.