Your Travel Center's Recommended Reading
Staying Informed and Not Overwhelmed the Your Travel Center Way
INFORMATION OVERLOAD! That is what I think every time I open Outlook and see the countless industry related emails that arrive on a daily basis. Add to that the material that comes to my "real" mailbox, via Facebook, twitter feeds and/or the next new media source and I'm in over my head. So, how do I manage it all? The answer is that I can't and I don't.  
Part of the problem is that I love information but a person can only digest so much. I am also the kind of person that feels guilty deleting unopened emails or tossing out unread periodicals. 
Struggling with this dilemma, I decided to create a list of "must reads" and reached out to our amazing group of independent contractors and employees for their favorites. These consultants included luxury, cruise, family and group travel specialists as well as 100% corporate travel agents. I also contacted travel industry leaders including well-known attorneys, authors, consortia executives and members of the cruise, tour, car, hotel and insurance industries for their recommendations. While not a scientific study, the response was pretty amazing and trends were readily apparent.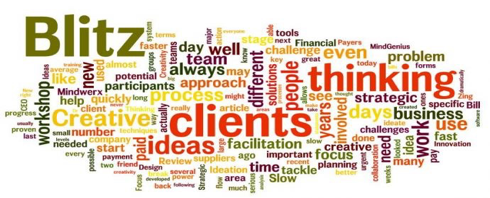 In addition to trade publications listed below, our travel consultants stressed the importance of subscribing to preferred vendor and destination newsletters, consortia publications and local news publications as well as such papers as The Wall Street Journal, Washington Post, LA Times and New York Times to remain informed. 
As the list came into fruition it was not surprising to see the "usual suspects." What was more exciting, however, were news sources unknown to me. I've shared some of these "gems" here. 
The Surprises or "Hidden Gems": While not making the top ten list, you might want to check out these travel-related websites, twitter feeds, and blogs. They may just become some of your new favorites. 
Skift—Skift is an industry intelligence and marketing platform that provides news, information, data and services to all sectors of the travel industry
The Cranky Flyer—The Cranky Flyer is an entertaining air industry blog offers an interesting twist to the usual flier information
Openjaw—Openjaw offers a twitter feed and is an aggregator of travel articles
Tnooz—Tnooz is a global provider of news, analysis, commentary, education, data and business services to the travel, tourism and hospitality industry
Travel Mole— Travel Mole offers general travel articles with multiple country versions
Airwise— Airwise is your one-stop guide to airports and their facilities, including airline locations, arrival information, ground transportation, driving directions, parking, hotels, rental cars and more
The Top Ten Travel News Sources in Order of Ranking:
 Corporate Agents: Corporate agents also read the following in addition to many of those listed above:
Business Travel News
The Beat
ASTA Daily Briefing
Meeting News
Travel Market Report
SO HOW DOES THIS INFORMATION REDUCE YOUR READING LOAD? One word actually: Discipline. Your assignment is to review the list of recommended reading and select no more than 4 news sources based on your interest and commit to them. Try to choose news sources that do not overlap in content so that you have the most diversity in your reading as possible and discard all others until such time as you are ready to move on.  
SPECIAL OFFER: To help you find the right publications for your needs, you are welcome to a complete publication list. This list is categorized by type of publication (General Industry News, Leisure, Corporate and Independent Contractor, etc.) and includes the publications web address. Simply email me at [email protected] and put "Recommended Reads" in the subject line to receive your FREE copy!
Article written by Connie Miller, Business Development Director for Your Travel Center. Your Travel Center is a host agency with $125,000,000 in annual sales, several branch offices and over 300 Independent Contractors. Connie is responsible for developing and bringing onboard Independent Contractors. Her career includes work as Sales and Marketing Director, Corporate Travel Account Manager, Office Manager and Group Travel Coordinator and Travel Consultant. Connie's passion for travel is evident and it underscores her personal philosophy is travel is the perfect way to bring the peoples of the world together.