Happy National Travel Advisor Day!
Hear ye! Hear Ye! May 6th is National Travel Advisor Day. We understand: It's nearly impossible to feel festive when the industry is on lockdown and you're weathering quarantine fatigue.
But we here at HAR want to celebrate your tenacity, resilience, as well as the amazing support you've extended to your clients during the COVID-19 crisis while enduring your own personal and professional hardships.
Here's a peek at the critical support agents have been providing to travelers:




Travel advisors, we love you, and we want you to love yourself. If you're feeling down, here's a few reminders (with some social media fodder to help spread the affirmations industry-wide):


You're Critical to Your Clients
Let me kick this off with a warm fuzzy: Meet my new best friend, Larry. A few weeks ago Larry reached out to HAR to avow his love and appreciation for his travel agent. I asked Larry, and he gave me permission to share his sweet email: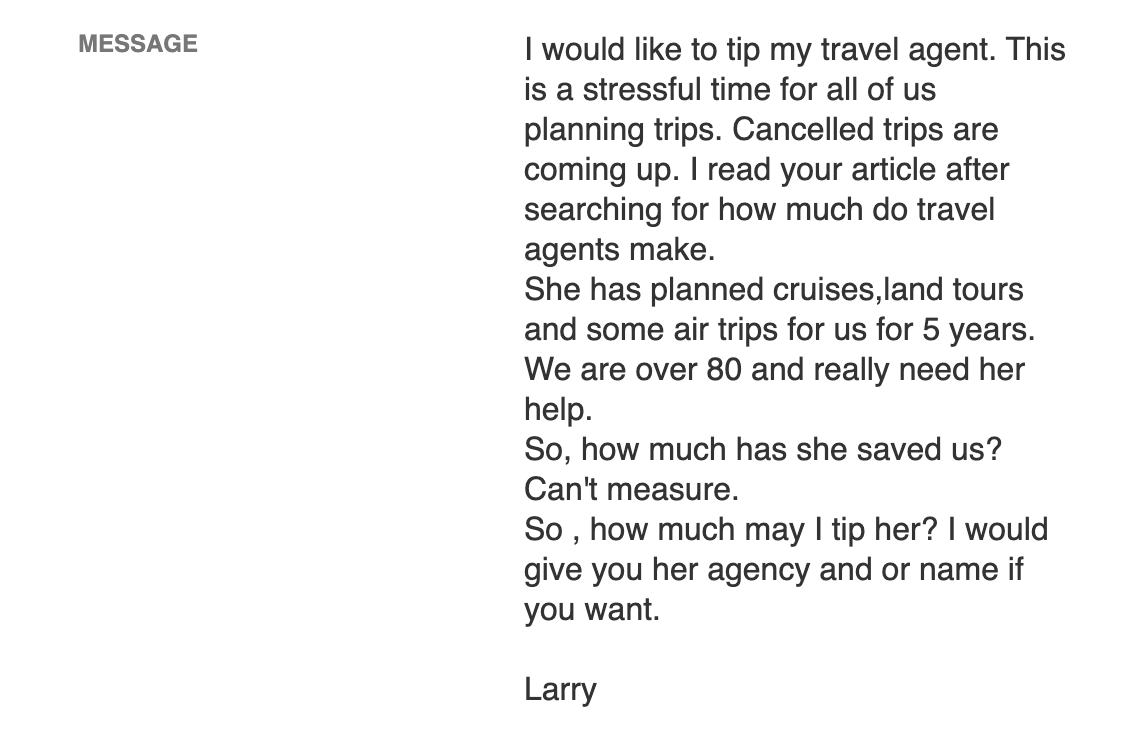 I'm not crying YOU'RE crying! 😭We want to spread the love. Larry is not a lone traveler who loves and relies on his travel agent. Travel agents have always offered unprecedented support to travelers, and the coronavirus crisis has only amplified this fact.


You're Critical to the Travel Industry & Economy at Large




We're learning it the hard way: While We've always know it through data, the pandemic is hitting home the fact that the travel industry is beyond critical to the economy at large. More than that, travel agents comprise a large market share of the industry.
In 2018:
An estimated 40,000 workers worked as independent contractors
Independent contractors made up approximately 37% of the travel agent industry
How much did these agents book? A lot. Travel agents booked the majority of travel, 52%, in 2018. This amounted to 155 million trips representing $148 billion in total travel sales. 1
Travel agents booked the majority of travel, 52%, in 2018.
Here's a breakdown:
Travel agents generated 44% of airline sales in 20192
Travel agents booked 66% of cruises 3
Travel agents booked 68% of tours 4


HAR's Custom Social Share-ables for Travel Advisors
You got a little taste of a few social shareables HAR's magnificent marketing created. Here's a few more:
Facebook:






Instagram:








Not enough? You can also dig into our pre-pandemic archives of travel advisor shareables.
Most importantly, Happy Travel Advisor Day! Here's to another year of creating lifelong memories for your clients! If there's anything we can do for you, give us a holler at Hello@HostAgencyReviews.com
---
Footnotes