World Travel Market London
November 7 – November 9, 2022
Event Details
Cost

Free

Location

London, United Kingdom

Organizer

Attendees

Open to all

Category

Topics

Website
Register Now
Venue
ExCeL London
ExCeL, London
United Kingdom
Your travel success story begins here
While the world of travel is constantly changing, the hunger for escape and discovery does not. At WTM London, we believe there is limitless potential for your business, and we designed our show to make that potential a reality.
Your future begins today, and the potential is breathtaking. At WTM London, we apply our experience as the world leader to bring travel professionals together from around the world to engage in powerful networking opportunities, learn expert insights from the world's brightest minds and so much more.
We cannot wait to see you in 2022. Together, let's inspire one another with the passion that makes this the ultimate industry to be in.
In 2022, WTM London will take place on 7-9 November at ExCeL London. We look forward to seeing you there!
Reconnecting the world's travel providers
We've long been known as the meeting place for the global travel trade, and home to the ideas and connections that shape travel. But in 2021, our role in connecting, directing and inspiring travel businesses matters like never before. Because this year, WTM London will provide the moment when the industry can take off again.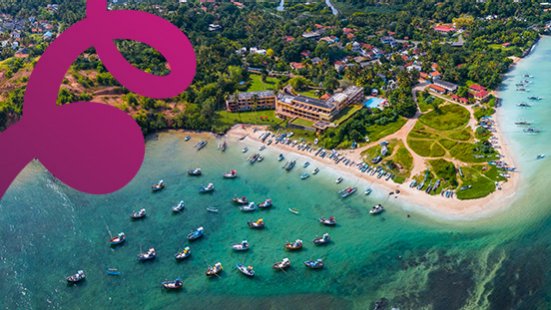 Rebuilding businesses; reimagining the future
Ideas mean business at WTM London. We provide the platform for millions of meetings and business connections, which over the years have generated deals worth £billions. Our marketing reaches further and deeper: if you have a game-changing travel product or service, this is where you tell the world.
During the pandemic, technology has shown its potential in building a better kind of travel industry for the future. Through innovation we can enhance safety, enable collaboration, address environmental challenges and build more robust businesses.
WTM London is your discovery point for a new wave of ideas, technologies and solutions big and small, which will enable the next generation of travel businesses to emerge and thrive.
We urge you to join us. Let's seize the moment to begin building a revitalised, safer and more sustainable travel industry.
Expand your network
WTM London is the fastest and most powerful way to refresh and grow your business network.
Make sense of a changing industry
Hear from industry leaders about trends and innovations, and how to move with the changes that are transforming travel.
Showcase your destination
Engage with visitors and buyers from the travel industry who are hungry to discover new destinations and cultural experiences.