Travel Industry April Fools Day Jokes of 2016
Happy April Fools everyone! Tis' the season of fake engagements, hidden office supplies and plastic spiders.
Well, we can be thankful that the airline industry doesn't celebrate April Fools midair. But the travel industry likes to get in on the fun. (If you want a refresher course in travel pranks, check out 2014's shenanigans.) But what are they brewing up for us this year? Well, dear reader—see below. 
Richard Branson Makes a Boobie Joke
Virgin Airline mogul, Richard Branson isn't afraid to play jokes on an epic scale. Last year, to celebrate April Fool's, he spread a rumor that the Virgin America would move its home base to his namesake, Bronson, MO. The transition included Dolly Parton's Dixie Stampede-themed flights on a plane named, "Jolene" (a girl can dream) 1. That is just the beginning.
So what's in store this year? Well, leave it to Bronson to employ a little bit of locker room humor this year—unrolling a new logo that looks like, yes, a bra: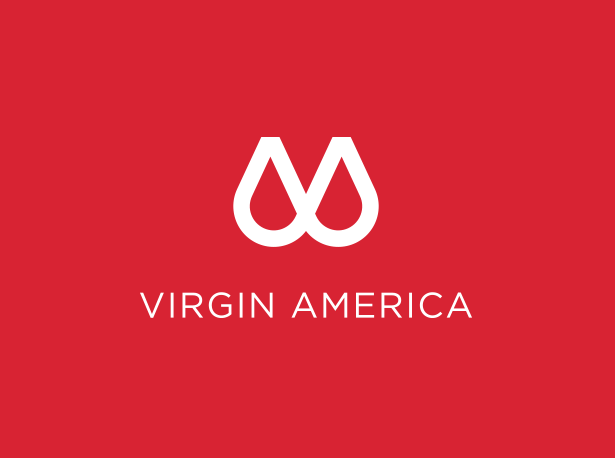 What's the end game for Virgin America? They say it best themselves, "We think this new face for our brand will not only upend the design norm, but also fundamentally change the entire world for the better. When you look at this logo, you're not just looking at a drawing or shapes. You're looking at what it means to be human."
Check out the video to get the inside scoop on their artistic genius!
Quite the inspiration, eh?
Cheapflights.co.uk Is Too Cool to Talk to You
Okay. I know just what you are thinking: Why don't airlines offer a direct flight from The Mission to Williamsburg?
Well, now you can pack up your pit bull mix and tight roll your jeans everyone, because you are about to hop a flight on Hipster Air! 2 (Oh boy ... I feel a niche coming on.)Are you so moved by your in flight experience that you'd like to work as a flight attendant on Hipster Air? The dress code includes ascots and handlebar mustaches and all applicants must know their way around a record player.
All kidding aside, I have to admit that this is one of my favorites this year. Maybe it appeals to my inner hipster (I must confess to owning a typewriter), or perhaps because there is a nod to Minneapolis in their flight map.
Artificial Intelligence is Boarding West Jet
West Jet probably has the FAA cringing with some of their past pranks, including last year's claim to developing smart seat technology that automatically boards its passengers onto the plane.
This year, the trade tricksters are continuing the automated convenience theme with their most recent gag—advertising robotic in flight service, R.A.L.F.H (Robotic Automated Light Food Handler). The video is pretty entertaining:
Alamo Offers More Leg Room
Want enough room to roll out your sleeping bag in the backseat? Alamo's throwback gag made promises that its customers could revel in the '60s by "renting a woodie," (careful there, Alamo).
Travel Pulse took the bait on this one. But to be fair, Alamo released a pretty deadpan press release.
Check out their tweet if you want to kill time by watching their video. I'm not sure if it wins me over as much as the monster truck rental ploy they pulled last year—I mean seriously, who wouldn't want to take a spin in a Buick Roadmaster?
Travelodge Doesn't Want You To Miss Your Flight
For some, a courtesy wake up call doesn't do the trick. For this April Fools, Travelodge employees promise to throw a pitcher of cold water onto your face to get you out of bed, but hey! At least you'll get a head start on your shower!
You can check out Travelodge's tweet here: This is one of those "funny in theory" kind of jokes . . . I do not recommend trying this at home!
The Fun is Just Beginning
Did I miss any industry tricksters on my list? Drop a line in the comments or share a story about how you duped your colleagues today!
Footnotes
https://www.virgin.com/richard-branson/virgin-moves-to-branson-missouri ↩
I'm told to board you must brandish your tattoos along with your driver's license. ↩