Travel Advisors Making $100k+ Give Best Practices, Host Agency Advice
Most new advisors consider a host agency for several reasons – support, training, and of course to instantly bank on better commission levels. But what do seasoned advisors have to say about joining a host? Luxury Travel Network is only open to seasoned advisors and we got their opinions for you:
Q: What value does a seasoned advisor get from a host?
A: I really enjoy the sense of community that I get with a host. I was on my own for several years, built up my client base and was very successful. It was hard work and I hated not having anyone to turn to. Now I have a support team so I don't feel alone. It is nice to have people to count on.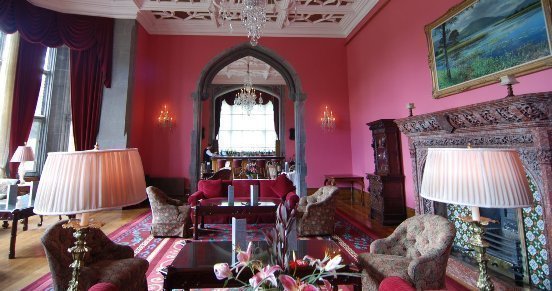 A: I am a terrible book keeper! I sell over a million dollars in gross sales a year, but have no interest in book keeping. With a host, I can use their system to make my bookings and the reports are done for me. It keeps me organized and I am able to spend more time on my clients.
A: The most valuable asset I have is my Virtuoso affiliation. Without that, I could not offer my clients the exclusives they have grown to expect. I serve clients that have traveled for decades all over the world and they want something new and an experience that make the trip memorable. I have actually acquired more clients because when my clients speak of their special perks, their friends drop their agent to have me book their vacations.
A: I do not use a GDS, so the most valuable part of my affiliation is the International Air Desk. I create custom travel arrangements and need complicated transportation at times. It is really nice to have someone do air for me and include my service fees.
A: Although I have been an advisor for 30 years, I think the most valuable part of my affiliation is the training. Suppliers provide us with special online classes and send us invitations to visit their properties. When my clients hear about what I am personally doing, I usually get a few bookings off that.
A: Marketing has changed so much since I started 14 years ago. I still get a lot of referrals, but I appreciate the help and automation I get with my host. My clients receive marketing that fits their specific interests and I do not have to do a thing.
Yes, they certainly love their host, but how do they stay successful? Here are just a few of the answers we received.
Q: Best practices from seasoned advisors
A: I earn most of my new clients from participating in community events. I have become the travel expert because I am always traveling and have new stories to tell. I volunteer to give presentations and have scheduled travel talks at my library. It has evolved into a travel club and members can speak about their travels too. I started a yearly adventure with this group and it has been a huge success. Each year I can count on at least 20 members going. Whenever a new member joins, I add them to my database and my host sends them marketing pieces based on their interests. I love that! I stay busy enough at the events so it is nice to have the marketing help.
A: My biggest result in acquiring new luxury clients is client recommendations. I ask my clients to refer a friend to me and when I book them, I send my client a gift certificate thanking them for the referral. It really works. I also place my business card at businesses that I frequent often like cleaners, hair and nail salons, and restaurants. Since I have gotten to know the employees well, I have gotten referrals that way too.
A: I learned years ago that I don't want to take every client that calls. Although tempting at first, it lead to frustration due to bargain shoppers and unappreciative clients. I have since then learned to keep my clients that I enjoy working with and grow my client base through reaching out to likeminded clients. I ask for referrals, hold a mingling event each year to attract clients that have the same interests. The marketing my host provides is specifically targeting the audience I want. Over time, I have grown a very successful agency that I love.
A: Staying in touch is the most important thing I do to keep my current clients and to get referrals. Each quarter I send out a newsletter. I let them know what I have been up to and I remind them what I do for them and ask for a referral. I also call my top clients regularly. I give them a call just to catch up. They are always happy to hear from me, and I keep it under 15 minutes to respect their time. This call lets me update their profile with new information and sometimes I get a new booking. My host also helps me stay in touch because they send emails and mailing on my behalf to my clients. So my clients hear from me a lot each year.
>> Read Luxury Travel Network Reviews
Photo credits: Ken Teegardin, flyvancity, dropcsu