Top LGBTQ Blogs Every Travel Agent Should Follow (2018)
Last year, HAR chatted with the the International Gay and Lesbian Travel Association (IGLTA) to put together a pretty nifty resource for travel agents to support their LGBTQ travelers. This year, to give a nod and a shimmy to pride—the wonderful month-long gay holiday—I wanted to highlight the top LGBTQ travel blogs. The big kicker? These LGBTQ blogs have resources that will help EVERY travel agent—yes YOU!—regardless of your niche or client demographic. 
Yes, it's true. LGBTQ blogs provide resources for travel agents above and beyond those with an LGBTQ niche—though, we have resources for that too, of course! I made a quick quiz to see if this article is relevant for you:
Your niche includes . . .  
A. LGBTQ Travel
B. Romance
C. Disney
D. Family Travel
E. Leisure Travel
You have/want clients who are . . .
A. Gluten Free or Vegan
B. A Foodie
C. A Parent
D. Millenial 
E. Any/all of the above
If you selected any of these answers, this resource is for you. WIN!
Low and behold, here's a list (in no particular order) of LGBTQ travel blogs/travel bloggers that will give you super insider information on different destinations and niches so you can wow your clients with amazing travel recommendations tailored specifically to their needs. I mean, who doesn't want good food recommendations? 
And don't miss our bonus track—we have a travel agent blogger who uses his blog as a marketing tool. So make sure you read to the end to see his genius approach to marketing. 
🌈 U.S. Destinations:
Autostraddle's Queer Girl City Guide: This is a column written by locals. If you have queer clients traveling or going to conferences in some of these metro areas in the U.S. This blog is really a must. It will grant you instant access to super-insider (think, cave diving) info on queer girl friendly events, activities and places to visit. It's the kind of blog that will save you a bazillion years of research, and I promise you that you will be a travel agent super hero if you recommend some of these places to clients that fit the bill. 
>>>Read this blog for: Offering super-insider city-specific recommendations for LGBTQ (and LGBTQ-friendly) activities, restaurants and events.
---
🌈 Gastro Travel:
Travels of Adam: Adam's blog goes waaaay beyond offering suggestions for foodies. His blog focuses on Europe, outlining which popular international cities are LGBTQ friendly, so if you book travel to any of the cities included in his list, the information will be particularly important to you. He offers a ton of current recommendations for restaurants and museums beyond easy targets (like the Louvre). Adam also stays atop LGBTQ travel news and provides a ton of great LGBTQ travel resources on the site. His recommendations appeal not only to LGBTQ travelers, but also to younger/hipster travelers as well. If you want to appeal to millennials, then you must follow this blog.
>>>Read this blog for: Putting your fingers on the pulse of hipster travel and Euro restaurant recommendations. 
---
The Rainbow Route: Jennifer Riley writes a travel blog in the intersections of LGBTQ & Gluten Free travel tips. So not only does she offer smart, insightful, thoughtful and helpful tips on her experiences of travel as a queer woman, she also shares very important information such as where you can get gluten free waffles in Vancouver. So whether your client identifies as LGBTQ, gluten free, and/or a foodie, this blog is a must for you.  
>>>Read this blog for: Showing your gluten free clients how much you care! 
---
Gastro Gays is as much as a food blog as it is a travel blog. If you have clients skirting off to Europe, check out their blog to give them awesome food recommendations in their destination. After all, a client can't help but be happy with a full belly of amazing food.  
>>>Read this blog for: European restaurant and food recommendations
---
Indefinite Adventure: Do you have any vegan clients? If so this blog is a must for you. It offer tips you can pass along to your vegan clients about how to travel vegan according by destination.
>>>Read this blog for: Vegan travel trips
---
🌈 Romantic/ Honeymoon Travel:
Dopes on the Road is the most popular lesbian travel blog. It's definitely NOT a straight up romance travel site, so my sub category is deceiving: They cover a lot of ground offering tips and reviews on everything from the 10 Best Romantic Lesbian Resorts in the United States to extending your Gay Disney vacation beyond theme parks (hey, maybe your first-timer will need a rest). They also cover loads of lesbian-specific events including the Dinah Shore weekend and more.
>>>Read this blog for: Great suggestions for lesbian travel
---
🌈 Leisure & Luxury: 
Nomadic Boys's blog covers 37 countries and includes reviews of safaris, hotels and cruise lines. While it isn't strictly luxury, their resources are really well organized—so if you're looking for a particular destination, you'll have access to reviews of hotels and tour and blogs on events for that particular place.
 >>>Read this blog for: Reviews of luxury travel and LGBTQ friendly hotels (Latin America focus) 
---
2 Moms Travel doesn't cover as many destinations as most the other blogs, but it does offer a ton of concrete info and tips on traveling with two young kids.
>>>Read this blog for: Travel tips for business/first class travel with young kids. Which brings me to . . . 
---
🌈 Family Travel & Disney:
2 Travel Dads' blog proves that yes, you can have a vast array of travel experiences with two little ones where everyone comes home happy. For agents who focus on Disneyland and Hawaii, these guys are essential. But don't miss out on their resources and tips for international travel as well. Kid-friendly hotel recommendations are not tagged so you'll have to find those by looking it up by destination.
>>>Read this blog for: Destination-specific recommendations for kid friendly travel, (especially Disneyland and Hawaii).  
Do you want more Disney resources? We have loads of them . . . 
---
🌈 Wellness Travel: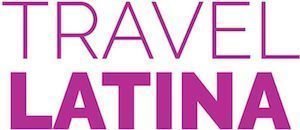 Travel Latina is an immersive blog that features a collective of Latina/Latinx women and gender non-binary travel writers. While it not comprised strictly of LGBTQ bloggers, it has a great queer contingency and I wanted to include it! Travel Latina goes into deep-sea-diving depth about different destinations. It's a great research tool to learn about country-specific cultural events and information on cultural practices and customs. The blog focuses on Latinx empowerment through travel, and has an emphasis on wellness travel. They also have a resource of 5 Travel Groups to Follow for travel agents who want to have their finger on the pulse of what travelers are looking for.
>>>Read this blog for: cultural immersion, Latinx travel experiences, wellness resources and tips
---
🌈 For Trans(gender) Travelers:
The Trans Traveller: I've been on the lookout for a trans blog that would be a great resource for travel agents . . . aaaand I found one. The Trans Traveller, by Taylon Stulting, is a blog that addresses some hard issues that trans travelers face. They have visited many continents, more countries and I hope to hear more trans travel stories from Taylon in the future!
>>>Read this blog for: understanding the challenges and joys of traveling trans
---
 B O N U S   T R A C K:
🌈 Inspiration for Your Own Travel Agent Travel Blog
So far, all of these blogs are about making great recommendations and offering helpful travel tips for your LGBTQ clients. But I had to post about this blog too, because it's an awesome example of a travel agent website/ blog combo. I mean, is there a better niche than introvert traveling? I don't think so. Read on. 
IntroverTravels: A self-proclaimed gay man and unabashed introvert, Jacob has created a travel agent website that I think should be a model for every travel agent website. Why? It has such a strong voice that clearly embodies his niche—eco/adventure/luxury/introvert travel. His site include travel teasers on his blog that make clients want to connect with him. From his testimonials, to tips, to his travel blog, he shows the possibility of just how much a travel agent website can accomplish. Want other tips for starting to make your own awesome agent website? Look no further. 
🌈 We've Only Just Begun . . .
That's a wrap for now, but we're always looking for great resources. In fact, we're so committed to this that we decided to have some HAR fun and award the best blog that supports LGBTQ friendly travel. 
Do you have a blog or blogger in mind? Please let us know! We'll publish our top 5 LGBTQ travel blogs annually, and the numero uno blog will get a whole lotta HAR love. Don't hesitate! Just fill out the entry form below . . . and you can nominate more than one! The more the merrier!