Penny Jar Revolution
We've all had a penny jar. We saved our leftover change for a rainy day, and, sure enough, the day came when those coins came in handy. As we enter a brave new era in travel, we need our penny jars. We need to invest our "pennies," both money and resources, and reap the rewards. Markets are soaring because confidence is growing, and people are doubling down. You should, too, so let's take a look at five ways to use pennies to grow dollars.
#1: Prepare for the surge
The surge is coming. It's inevitable. Inevitable? Yes, inevitable. Historically, the travel industry has always rebounded and been better for wear. Today, travel stocks are soaring, future travel credits are being redeemed like crazy, and sales now far exceed cancellations. One way or another, we're in for a rough but rewarding ride. Be ready.
The first thing to get ready is your branding. Your messaging and image from five years ago may not reflect your brand's value today. Be sure to tune your calls to action and slogans carefully, so they're in line with your branding, and your clients understand what you're asking them to do and make sure it's specific and actionable. For example, rather than using slogans like "We're here when you're ready," your brand could exclaim, "Book today, we'll protect you" so you can reinforce your brand by talking about vendors with vacation guarantees. Your brand's value must be clear, and your calls to action must be definitive.
Next, update your website and social media. You should be using a managed travel website solution to focus on your message rather than code. That's why at OutsideAgents.com, we provide and use a proprietary, award-winning, managed website solution, so content, specials, promotions, and shopping engines are all handled, and agents can easily focus on making their site useful and appealing. Regardless of the platform you use, all you need to do is add fresh content that's upbeat and looks forward optimistically. Showcase resorts and destinations that are reopening. Share the great strides cruise lines are taking to ensure safe fun at sea. Update photo galleries, so clients see fresh faces having a good time on recent vacations. Use similar tactics on social media to start engaging conversations.
Don't have new content? Don't worry; you don't have to create anything yourself if you use this trick. All you need to do is simply offer your clients, friends, and family $50 on their next vacation to send you pictures and reviews of their recent trips. They can even send you 100+ words about where they'd like to go or have their kids draw pictures of their favorite trips. By doing this, you achieve three goals: add fresh content, start people thinking about vacation, and give people 50 reasons to call you.
As you continue prepping, your clients depend on you to have an insider's insights, so dig deep into training. Learn new products, destinations, and skills, and freshen up on what you've already studied. Use structured, recognized learning programs like The Travel Institute, CLIA, Consortia, and of course, the most awarded agent training offered by a host, MAGlms from OutsideAgents.com* to access learning resources and track your studies. As you study, focusing on having the best information rather than the most, will serve you and your clients best. And, don't forget, like any professional, you need to connect with your peers through periodicals and social media. Great resources include TravelWeekly, TravelMarketReport, Facebook Groups, host and consortia FB groups, and conferences. Some outstanding Facebook group examples:
https://www.facebook.com/groups/917495481745436 - Travel Agent Social Media Content Sharing Group. Agents can find social media content sourced by their peers. It focuses on relevant, organic content for Facebook, Instagram, and Twitter.
https://www.facebook.com/groups/387050898404404/ - OutsideAgents.com's Neighborhood, where thousands of our agents collaborate, discuss a wide range of industry-related topics, and share the fun stuff.
https://www.facebook.com/groups/414023702449092/ - Sargasso Seaweed Updates Riviera Maya. Sargassum is a hot button topic for potential Riviera Maya visitors. This group provides updates on the current beach conditions in the Riv Maya area and includes pictures and other interesting information.
https://www.facebook.com/groups/1519294891648910/ - Vacation Express Travel Agents. Whether you sell Vacation Express or not, this VE group is an excellent resource for destination information, content, and general industry updates. VE's president, Rene Jongmans, is a frequent contributor and responds to agents directly. Talk about service!
https://www.facebook.com/groups/intrepidentrepreneurs/#_=_ - Intrepid Entrepreneurs Community. Sometimes the best advice comes from outside the industry. This group is for anyone interested in being an entrepreneur. Days of the week feature different themes and discussions that help business-minded people grow their empire.
Finally, as you prepare for the surge, market to your clients consistently. Give them strategic or tactical messages regularly. Strategic communications plant seeds in people's minds, whereas tactical messages urge them to take specific actions. The goal of both is to stay in front of your clients so that you remain front-of-mind. It's a great way to invest your pennies. After all, if you're not front-of-mind, what good is preparing for the surge? Remember, marketing influences people. It shapes the way they think and the things they do. In this new era of travel, you need to be an influencer.
#2: Flip the script
Influencers change things; they flip scripts all the time. You need to shift the optics from fear to fun and stop being so dang serious. Yes, we've been through hell, and, yes, we're living in uncertain times. Everyone knows it even if it sounds callous to say it. The fact is, your clients, just like you, have been deluged with information and flooded with bad news. Right now, people need hope and confidence. Now, more than ever, we all need a vacation. You can help everyone by highlighting positives and downplaying negatives. All you have to do is use positive language and actions.
By the way, avoid being apologetic for the times we're living in, it just makes people uneasy. Instead, help people see opportunities to live a little, preferably on vacation. For example, "Airlines are forcing passengers to wear masks" seems worse than it is. "Wearing a mask while flying is easy," on the other hand, changes the narrative making it positive while still letting clients know they need to bring a mask to fly.
(You could even send them a mask using a service like www.masks4travel.com to put the message in their hands.)
Being genuine and positive can change the way people think, and solid communication is the catalyst.
#3: Communicate
Effective communication requires reaching your clients in thoughtful and thought-provoking ways consistent with your brand and relevant to your audience. In other words, be genuine, insightful, and assume your clients want to "talk" with you. After all, who doesn't want to talk to their travel agent? Your sincerity will resonate with your clients, especially when you communicate on a variety of channels; physical, digital, and social.
Let's look at a specific scenario to promote family travel, one of the hottest trends in travel today. Beaches is one of the brands you know and love. You are a Certified Sandals Specialist, and you've sent clients to them before with excellent results. They're in high demand, reviews are off the charts, and commissions are incredible.
Strategic communication connects to your client's emotions. Coke, one of the top 3 brands in the world, spends hundreds of millions on polar bears. Why? They want to associate their products with the feeling you get seeing them dancing around in all their glorious cuteness.
In our scenario, we're trying to connect Beaches with feeling safe, confident in your expertise, and thoughts of being carefree. Start with a post on FB about how you learned so much from your training, and give examples. Consider an email blast sharing an announcement from Turks & Caicos Beaches about their new safety protocols. Send a postcard from their marketing center. Remember, you're planting seeds.
Now, tactical communication leverages strategic messaging to cause a specific action in a certain way or time, otherwise known as a call to action. It also addresses "what's in it for me," the most critical question in any consumer's mind. Billy Mayes made millions by telling people, "Call in the next 30 seconds, and we'll double your order!" You can, too, albeit with a little more finesse. "Get $50 off on any Beaches deal booked by July 22!" If rebating isn't consistent with your branding, you could try "Book butler suites NOW before they're gone!" Like strategic initiatives, you want to approach from different angles using different methods. Unlike strategic efforts, you must be specific and create a sense of urgency, scarcity, or exclusivity. Remember, you're prompting action.
Using more than one method to communicate a message, whether strategic or tactical, is always best. OutsideAgents.com provides a managed marketing system for its agents that handles mass marketing like email and direct mail. You can also use a platform like ConstantContact or MailChimp if you don't have access to this through your host agency.
Social media marketing is great for strategic initiatives but not for tactical ones. A good rule of thumb is to treat it like you were having coffee with a friend. Would you blurt out "4 nights in Cancun just $199!" over and over while your friend was sipping their latte? Of course not. You might, though, be talking about work and happen to mention how excited you are about helping your friends get out of town to a really cool place. You might, offhandedly, mention that you can't believe how inexpensive Mexico is right now. The point of social media is sharing and conversation.
The exception to this rule is FB groups. In your own group, people expect some promotions, but don't overdo it. Instead, provide great information along with interesting stories, pictures, and videos. Respond to questions and engage in conversations. With groups, you have an audience already interested in your topic and what people with similar interests are talking about.
For communications targeted to individuals, think old school. Handwritten notes and personal emails are the way to go. They break down that protective shield we all have from marketing messages. Use their name, reference details you wouldn't have in a database, and be yourself. Don't exploit your relationship with them and, for the lack of a better term, be cool. Try something to the effect of "Hey Tommy! How's the wife? Did Jr's leg heal? He's as klutzy as you are...lol. Remind me to tell you about the Beaches teen club next time I see ya." You'll find friends, family, and certain clients who appreciate hearing from you.
Given today's climate, you must address both your clients' needs and your business needs. Many clients want safe, domestic, and North American travel, and you need to fill your penny jar sooner rather than later. Simultaneously, clients are clamoring for a "real" vacation, their trip of a lifetime, and you are trying to build serious long-term revenue. You can do both at the same time by presenting a range of offers from domestic getaways to exotic adventures.
Think like a restaurant owner, if your patrons love your lunch specials, you try offering some at night. If nobody orders Dom Perignon at night, add a more affordable choice. Similarly, as a travel agent, offer amazing trips to Europe in 2021 and safe, quick trips to cool domestic locations.
By offering a range of products through multiple channels showing your value and hedge your bets on a highly profitable future, You'll be filling your penny jar.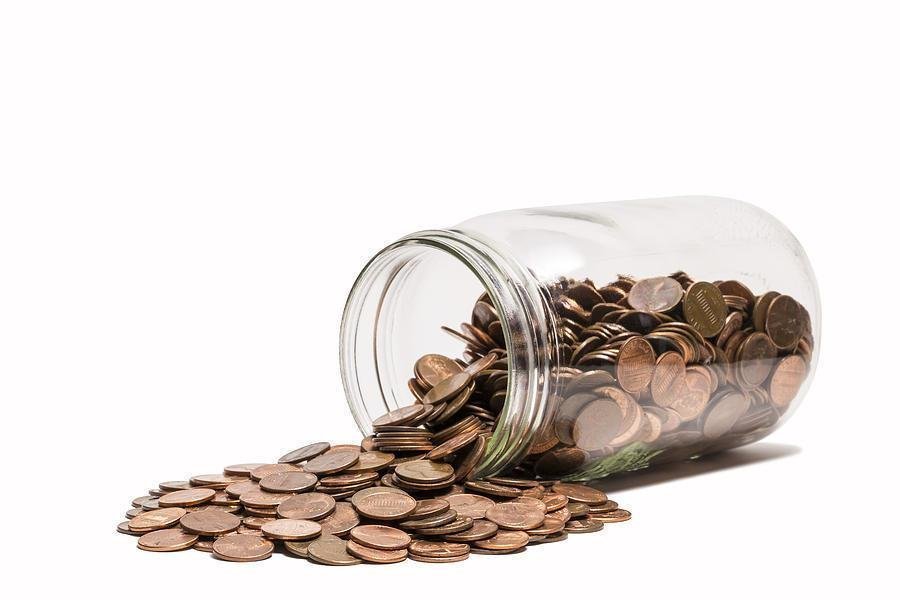 #4: Lead by Example
You wouldn't use a mechanic who won't drive a car they fixed. By the same token, your clients need to see your confidence in what you do and the products you promote. In other words, you should book yourself on a trip! You deserve it, and your clients want to know about it, everyone likes to hear where their travel agent, travels. Seeing your confidence will put to rest any fears or concerns they may have about traveling.
Imagine the conversations that would ensue from posts like:
"I'm looking at the river cruise market for late 2021, and I'm seeing some amazing deals. I'm really thinking about diving in for next year...I've always wanted to try it!"
"I'm finally doing it! I'm going to do that European river cruise I've always wanted to do. I know 2021 looks good for the Christmas markets. Now, I just need to decide on the Rhine or the Danube."
"Okay, I've narrowed it down to Viking or Scenic. Definitely on the Danube - I love Vienna and Regensburg has some of the best food in Europe. Scenic has all the bells and whistles, but Viking is by far the largest operator over there. I've done hours of training on both and their both awesome. Hmmm...decisions, decisions…"
"Okay, I did it! I'm booked on Viking's longship Jarl on December 12, 2021, and I'm even getting air under $500! Wanna join me? :-)"
"Only 549 days to go!","312 days to go for my Viking cruise; just bought an awesome coat for the trip!", "213 days to go, and, now, a couple of our friends are joining us!"
"Finally onboard! What an amazing ship and talk about amazing views! Check out these pics…"
The point here is that you are an influencer, so lead and influence by example. Share your thoughts, experiences, pictures, and videos. Your example will help your clients emerging from the rock they've been hiding under for the past few months.
#5: Help take baby steps
Baby steps lead to giant leaps. Some refer to it as the Franklin Effect. If you can convince someone to do you a small favor or take a small action, they're much more likely to do a larger favor or take a bigger action later.
As mentioned earlier, you should be presenting a range of offers and aspirational messages. Some of your clients may be more interested in testing the travel waters for now with smaller trips. That's great! Because you are already prepared, you are familiar with domestic and North American products and vendors so you can guide your clients. Take it further and take a look at tier 2 and tier 3 destinations. Explore vendors like Cosmos, Monograms, Colette, and Brendan vacations, to name a few. While the profit per transaction may be lower than with other products, staying in front of your clients, and demonstrating value is priceless. Remember, your filling your penny jar.
Empathy is the key here. Understand your clients' feelings, fears, and motivators. Never dismiss or ignore their feelings. Instead, address them so they can move forward in the new world of travel.
Use your penny jar
In the end, remember that you have a penny jar filled with resources. You must invest your pennies now so you can earn dollars moving forward. Stay in front of your clients and give them what they want to reinforce your value in their minds. Keep the conversation going in a positive direction, and it will pay off as you move forward. The bottom line here is to use what you have to build what you want.
_____________________________________________________________________________________________________________
Founded in 1992, Outside Agents has grown to be one of America's favorite host agencies, supporting over 5,000 agents nationwide. Our award-winning training platform has launched the businesses of travel agents, both new and seasoned, into unparalleled success. Along with this platform, our robust suite of business management and marketing tools and agent community makes us an unbeatable force in the travel industry. Don't take our word for it, however. We have countless industry awards that speak for us. Just take a look below.
The success of Outside Agents reaches beyond technology. A family-owned organization, the agency recognizes the importance of personal connection. You have direct access to our owners and trained, experienced professionals with more than 100 years of combined travel experience. These mentors provide one-on-one guidance, phone, email and ticket based support, services rare in today's automated world. We're different than other agencies, and it shows. Learn more at www.outsideagents.com.