How to Launch a Home Based Travel Business for Under $600
By Emily Peters Contributing Writer Montrose Travel
Launching a travel business is more affordable than you might think. The travel industry is especially unique with the existence of host agencies, who provide the core pieces you need to become self-employed. With the perfect hosting partnership, you can easily launch your home based travel business for under $600.
Step 1: Choose the right host agency partner
Free or cheap host agency programs often remove key services and products in order to keep their start-up costs low. Since you'll likely wind up purchasing those services elsewhere, it's best to choose a host agency partner who includes the highest number of high-quality resources you need for a reasonable fee.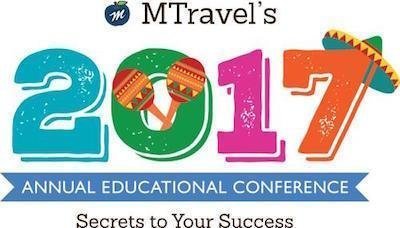 MTravel's turnkey hosting program is bundled – meaning everything from training to your own booking website to E&O insurance and much more is included. This lowers your overhead and saves you a considerable chunk of change. Newcomers to our program join for $299 and can move up to as high as 90% commission as their sales grow. Start-up Cost: $299
Step 2: Obtain a business license
Most agents who launch their home based travel business start as sole proprietors. This is the most basic and inexpensive way to structure your business. A simple business license is likely all you'll need, and can typically be gotten from your local city hall for a few hundred dollars or less. Cost: varies; average $200
Step 3: Snag a domain name
MTravel's hosting program includes a private-labeled website complete with booking capabilities and customizable features. All you need is your website address. Some domains are as little as $3, so you're sure to find a good fit . Cost: varies; approximately $20
Step 4: Gather your tech essentials
A reliable computer, printer/scanner, phone, and Internet access. Most of us already have access to all of this, and special technology is not required to launch your travel business. No printer? Use your local library, hardware of office supply store.No scanner? Try one of these photo-to-PDF conversion apps. You don't even need a toll-free number until you start gaining clients outside of your state – just start with your cell phone. Cost: minimal to none
Step 5: Design a logo
Ask your design-friendly friends/family to create a few options for you. Alternatively, local college campuses are great for finding students willing to design gratis to develop their portfolios. Not prepared to ask for things for free? Offer to plan their next trip in exchange for their artistry. There are also dozens of websites that let you design a logo for free, then pay only when you're happy with the result. Cost: minimal to zero
Step 6: Buy your business cards
There's a dazzling array of options out there to order business cards, from Vista Print to Office Depot. Whether you select a ready-made template or design them from scratch, there are plenty of discounts and coupons available to save you a little extra. Either way, a box of business cards can cost less than a movie ticket. Cost: $10 and up
Grand total: $539.
Other expenses will factor in as your home based travel business develops. But by partnering with a host agency like MTravel, you don't need spend thousands to launch your travel business. If you're ready to launch your agency in 2017, reach out the gang at MTravel to learn more. We can't wait to meet you!
Not sure how much launching your own travel business will cost? We are here to help! Contact us here or call us at 800-870-5799 for help creating a budget. For more info, check out our website at www.MTravel.com and follow us on Facebook, LinkedIn and Instagram.