Host Agency Montrose Travel Skews Younger in Age Than Industry Average
A Trend Towards Younger Agents, Employees
According to [email protected] Magazine's statistics for last year, home based travel professionals between the ages of 20-50 account for only 18.2% of that segment, whereas over 50% of Montrose Travel's hosted affiliates fall into that range. "We index high with our younger pool of independent travel professionals," said Montrose Travel co-owner Andi Mysza.
Prompted by the ongoing discussion of attracting new blood to the travel industry, Montrose Travel has released compelling age demographics on both their in-house employees as well as their independent travel professionals. Stacked against 2012 statistics from major trade publications, Montrose Travel as a company skews significantly younger in age when compared to agents in the travel industry as a whole.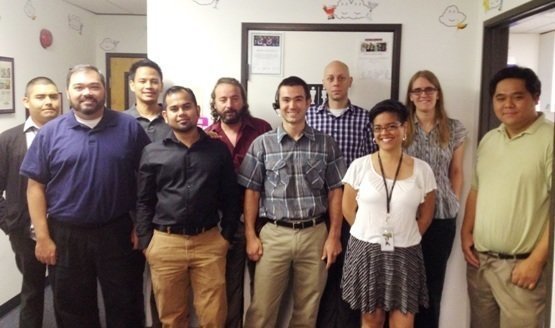 The trend is not limited to just independent contractors affiliated with the host. Many younger employees are tallied among the ranks of more experienced colleagues within all six operating divisions and 10 support departments at Montrose Travel. 22% of their employee population is under the age of 40, and 29% of employees hired in the last 2 years are under 30.
Montrose Millenials
As part of the younger employee-base at Montrose Travel, 27-year old Emily Peters reflected on a recent trade article which asserted that the industry can and will continue to succeed based mainly on the initiative of older professionals. "I have tremendous respect for the exposure to industry vets and their wealth of knowledge," said Peters. "Yet it's vital that we continue to induct young people into this industry and keep them growing and involved. If we don't, decades from now agents with 30-plus years of experience may not exist."
Montrose Travel's commitment to fostering younger professionals appears to be paying off. In 2012 and 2013, two of their under-30 employees have been recipients of 'Rising Star' awards. Over half of MTravel.com's business development team are members of ASTA'S Young Professional Society and have been integral to the development and implementation of new programs, tools and technology for their hosting division. The host also conducts free seminars for local travel school students on how to become involved in the travel industry as a career.
The company asserted that they will not only continue to hire younger people as employees, but will actively develop new ways for younger professionals to start their own travel businesses as well. "We're seeing more and more young people express an interest in professional involvement in travel," said Mysza. "It bodes well for the future health of our industry, and we are committed to being a part of this necessary trend."
---
About Montrose Travel
Established in 1956, family-owned Montrose Travel has hosted independent travel professionals for over 40 years. A team of 200 in-house employees offers award-winning programs in training, technology and marketing to support home-based travel businesses nationwide. Details can be found at www.MTravel.com or by calling 800-870-5799.