5 Best Practices for Growing your Luxury Clientele
Luxury is a hot topic in the travel industry lately and for good reason. Not only do these clients spend more money each year on travel, but luxury vendors give you more too so in the end it all comes down to fattening your wallet. Not to mention that luxury clients tend to be more loyal and send you referrals who are typically clients like themselves. But how do you get in? Follow these five best practices.
1. Select a Niche
Luxury clients are used to receiving expert advice in many aspects of their life, and their travel investments are just as important. Since you cannot be everything to everyone, become the expert in a particular niche. Choose an area that you enjoy and learn as much about it as you can. Take advantage of FAMs and get to know the vendors and tourism boards that support that niche.
Luxury Travel Network's University of Luxury program helps agents using a mentor to develop their niche and provides recommendations and tips for them to become the expert. This platform is really helpful for advisors that are not fully established in the luxury market.
2. Customize the Experience
Luxury clients expect more than drive thru service when they are spending thousands of dollars a year on travel. The best luxury agents treat their clients in the same way that a concierge at a hotel such as the Four Seasons treats their guests. To do so, you must know your clients well. And I don't mean what their favorite hotel is or their birthday. Although that is important, you should also be able to surprise them with their favorite brand of products in their room or a vintage car waiting to pick them up if they are a car collector. Learn about them through conversations and keep good records. Develop a network of trusted resources that you can use to accommodate your clients.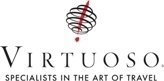 As a Virtuoso affiliate, Luxury Travel Network advisors already have a trusted network in place. Travel providers or contacts (not sure everyone knows what onsites are?) around the world that have been tested and approved are ready to serve their VIP clients with top notch service. Everything from private tours to special requests can be scheduled through this network of reliable professionals, and all are available to your clients wherever they may travel. Learn more about Virtuoso.
3. Never Stop Learning
You have to be open to adapting to new ideas, know what is relevant in the industry, who to contact, and how to get your clients what they want. As their expert, it is important that you are their best resource for travel information, but don't fake it. If your client knows more than you, learn from them and talk to your industry connections to bring something to the table that will benefit your clients.
4. Be Available
This seems obvious, but VIP clients don't have time to wait days for you to get back to them. Take a hard look at how many hours you are available to your clients. When can they call you? If you have clients on the west coast and you are on the east coast, you can't serve them well with a nine to five schedule. You have to be flexible. Can they email you? If so, do you check your emails often and use a professional signature with an out of office turned on while you are not checking your email? The use of a smartphone can keep you in touch and allow you to instantly send clients a response even while you are away. A polished website and social media sites can also help you stay in touch, but never provide an outlet to clients if you are not going to be responsive within a timely manner.
5. Network Where They Are
Luxury clients will feel more at ease with an advisor who understands their lifestyle. Look within your niche for opportunities to meet people who have the same interests. Is your niche golf travel? If so, join clubs in your area and introduce yourself to other golfers. Broaden your horizons within your niche and meet people. While you are having fun, you will meet plenty of potential clients who will be more inclined to book with you.
It is important to keep in mind that you should always be yourself and have a professional and confident attitude. If you are faking it, clients will know and will not trust you. You are not expected to know everything either, so don't lose confidence when asked about a destination you know nothing about. My favorite answer to that common question is: "I have not traveled there yet, but I have connections there who can tell me anything I want to know."
Luxury Travel Network is a host agency dedicated to luxury travel advisors. We are a member of Virtuoso, NACTA, CLIA, IATAN, OSSN, and ARC. We have contributed to many publications in the travel industry and strive to be the best host available to luxury advisors.
Photo Credit: Pierre Lesage, John Picken, Frank Guido